Housing Partnership Network and Project Destined Expand Partnership to Prime Next Generation of Diverse Talent in the Affordable Housing Sector  

BOSTON, MA – Following a successful pilot in fall 2022, national intermediary Housing Partnership Network (HPN) and Project Destined announced today a strategic expansion of the Affordable Housing Bridge Program. Next month, the 8-week intensive program designed to expose diverse college students to multiple career pathways in the affordable housing industry will grow to reach 500 Project Destined alumni across three sessions per year (during the fall, winter, and summer semesters).  
By educating cohorts of students and connecting them to nonprofit and for-profit affordable housing leaders and practitioners across the country, the program aims to prime the next generation of affordable housing talent and help address recruiting challenges in the sector. Students receive scholarships and have the opportunity to earn college credit. Participating organizations have access to Project Destined's customizable email campaigns to market available positions and internships to over 4500 engaged and motivated Project Destined alumni from over 350 Institutions of higher education across the country, including Historically Black Colleges and Universities (HBCUs), Ivy League, public universities, and community colleges.  
HPN members and other U.S. housing nonprofit organizations can complete an interest form to learn more about the program's benefits and timing. Organizations must confirm their interest in participating in the next session by February 3, 2023.
Demand for the program blossomed following the successful conclusion of the pilot where HPN, HPN member nonprofit Eden Housing, and for-profit organization Beacon Communities each hosted 10-12 undergraduates.  
The curriculum includes mentorship and tours of built and under construction projects. "At site visits, our students saw people who looked like them and who represented similar values and aspirations. For them, it was eye-opening to think they could go to work every day, in real estate, focus on the built environment, and actually impact communities where they feel really connected," notes Cedric Bobo, Co-Founder of Project Destined, "We are thrilled to partner with HPN on this new partnership and to launch the Affordable Housing Bridge Program. The affordable housing sector provides incredible opportunities to build a great career and impact your community. This partnership with HPN ensures our students are ready to take on that opportunity."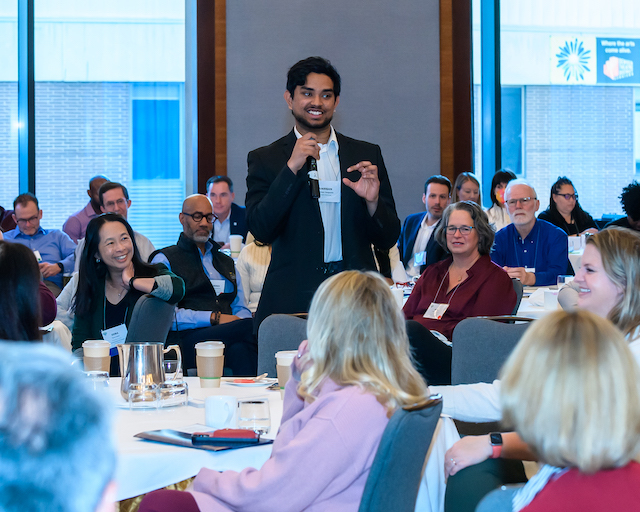 "The Affordable Housing Bridge Program was an amazing experience to learn about what I went through as a child. I got to see the ins and outs of how professionals take initiative in providing quality housing for people who don't have the funds to afford really great homes. Now, I am proud to say that I lived in Section 8 housing where people put in the effort to make sure we got the housing that we deserve." 

Anirban Dasgupta

Student, University of Massachusetts at Lowell
Project Destined student Jazhiel Diaz-Rosa, an alumnus at Johnson C. Smith University, adds, "Due to the great mentorship and skills I gained as part of my experience working with Project Destined, I now see a clear path to a successful career in this industry."  

HPN's new CEO, Robin Hughes, reflects, "My 35-year career leading affordable housing development and operations in California, and now helming a national network of strong, independent organizations, has been rewarding and meaningful. It brings me great joy that we are coming together to help more students of color to realize this career pathway, especially those with lived experience." 
### 
About HPN 
Housing Partnership Network (HPN) is an award-winning business collaborative of over 100 of the nation's leading affordable housing and community development nonprofits, as well as an Aeris-rated CDFI and HUD-approved housing counseling intermediary. Since our founding in 1992, HPN has collectively served almost 13 million people; developed, rehabilitated, or preserved over 500,000 affordable homes; and launched 14 successful social enterprises. Our work has been recognized with honors, including the MacArthur Award for Creative & Effective Institutions and Wells Fargo NEXT Award for Opportunity Finance. Learn more at www.housingpartnership.net | LinkedIn: company/housing-partnership-network 
About Project Destined 
Project Destined is a leading social impact platform that provides financial literacy, entrepreneurship, and real estate training. Project Destined partners with corporations, schools, and non-profits to deliver training using its proprietary e-learning platform and live courses. Project Destined leverages a work-based learning approach where students work with executives to evaluate live deals in their community and present them in a pitch competition to industry leaders. Scholars emerge with the skills, confidence, experiences, and networks that prepare them to secure a strong first job and become stakeholders in their community. For more information, please visit projectdestined.com.