Chicago Meeting Celebrates 30th Anniversary and Focuses Firmly on the Future
As one of the more than 225 attendees who gathered in Chicago last month to celebrate HPN's 30th anniversary aptly described: "We are all in this together. We are a community of practitioners eager to support each other."
In welcoming us to his city, Paul Roldán, the longtime CEO of Hispanic Housing, noted that Chicago truly is a "a tale of two cities." On the one hand, Chicago is one of the world's great cities, economically and culturally vibrant. On the other hand, perhaps more starkly than many cities, Chicago has widening socioeconomic and racial disparities and patterns of disinvestment in lower wealth neighborhoods.

This was the topic of the opening plenary as Stacie Young of the Community Investment Corporation and Anthony Simpkins of Neighborhood Housing Services of Chicago spoke about how their organizations are working tirelessly to both redress this disinvestment and to prevent displacement of residents in neighborhoods where investment is accelerating. As Simpkins powerfully noted: "When we talk about investment, we need to talk not about whether there is investment, but about what kind of investment will address the needs of longstanding residents."
During the opening plenary we also heard from Erika Poethig who until late April served as Special Assistant to President Biden for Housing and Urban Policy. Poethig reflected on her years of experience in Chicago, both at the MacArthur Foundation and the city's Department of Housing; shared powerful insights into the Administration's housing priorities; and highlighted the White House's increased focus on equitable community development.

Deidre Schmidt, CEO of CommonBond Communities and Chair of HPN's Board of Directors, and Debra Schwartz, Managing Director of Impact Investments at the MacArthur Foundation, also welcomed HPN's members to the meeting and offered their congratulations on our 30 years as a network of incredible members.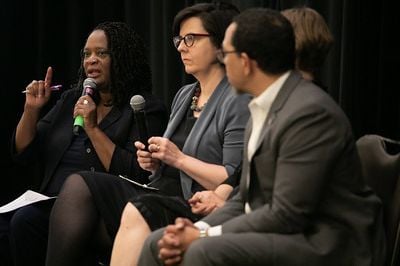 Photo: Eddie Quiñones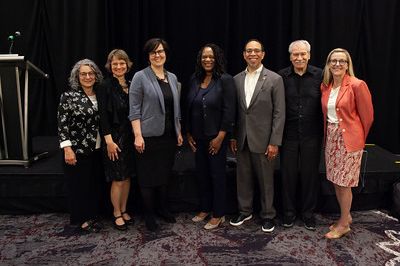 Photo: Eddie Quiñones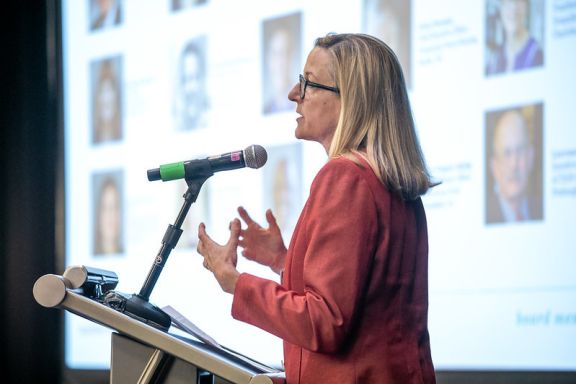 Photo: Eddie Quiñones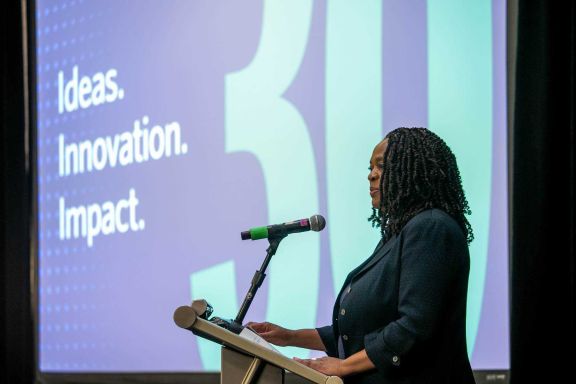 Photo: Eddie Quiñones
Photo: Eddie Quiñones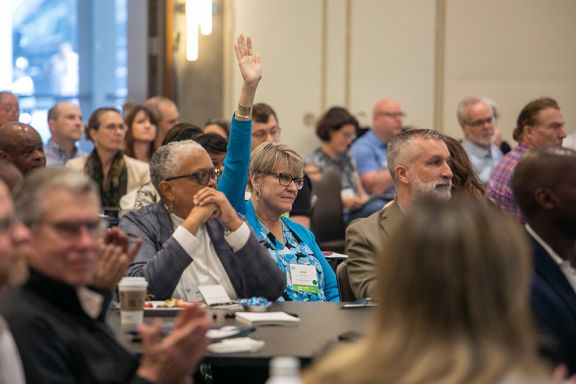 Photo: Eddie Quiñones
The Opening Plenary focused on inequitable investment patterns in Chicago and how to advance equitable development through housing
Featured speakers:
Debra Schwartz, Stacie Young, Erika Poethig, Robin Hughes, Anthony Simpkins, Paul Roldán, Deidre Schmidt
Board chair Deidre Schmidt (President & CEO CommonBond Communities) addresses the Network
HPN President & CEO Robin Hughes shares welcoming and celebratory remarks
In a meeting survey, 75% of returning attendees shared that they have implemented (or chosen not to implement) something at their organization based on takeaways from a HPN member meeting
Members appreciated the time spent together, noting: "Peer connection is always the most valuable part of the meeting"
"When we talk about investment, we need to talk not about whether there is investment, but about what kind of investment will address the needs of longstanding residents."

Anthony Simpkins

Neighborhood Housing Services of Chicago
Communities of Practice
Off-site Sessions in Chicago Neighborhoods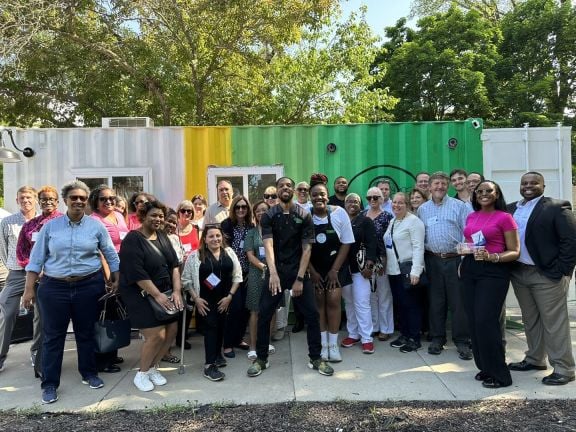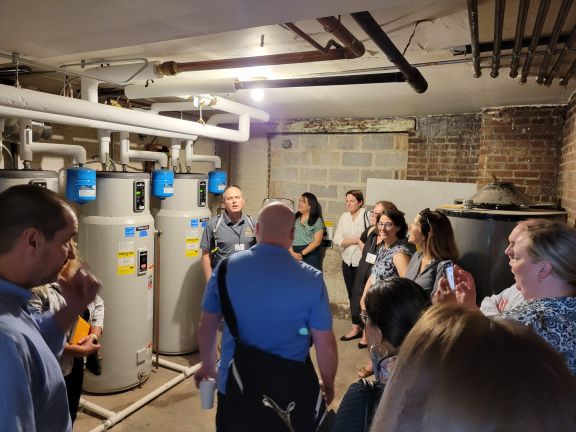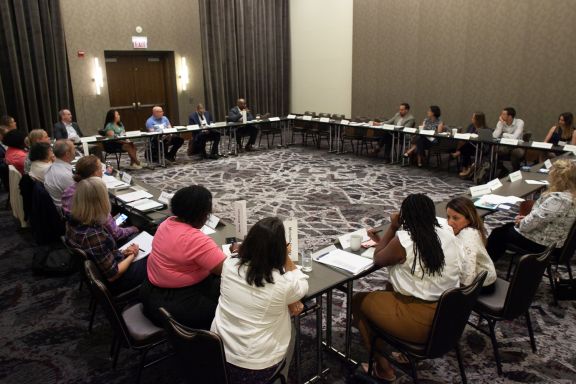 A tour of homeownership efforts in the South Side by HPN member NHS of Chicago
A visit to see green energy retrofits with Elevate Energy and HPN member Community Investment Corporation
Six different Communities of Practice met on conference day one
"The roundtables always have value, sometimes in little snippets of wisdom, sometimes in big ways."
Cross-Cutting Sessions
Capital and Climate
"We are all in this together. We are a community of practitioners eager to support each other."