Following the success of the Gulf Coast Housing Partnership Network in post-Katrina New Orleans, HPN launched Develop Detroit in 2015. Detroit, with its backdrop of innovation, manufacturing and music, has always been known as a place where families thrive and opportunity is limitless. This is most evident in the neighborhoods of the city, and in the pursuits of hard-working, talented Detroiters. However, after decades-long loss of population, rising unemployment and wide-spread home foreclosures, targeted housing and community investment is essential to reclaiming Detroit's full strength.
HPN's goal was to create a high-performing nonprofit developer that could help drive this necessary, new housing investment in Detroit's neighborhoods.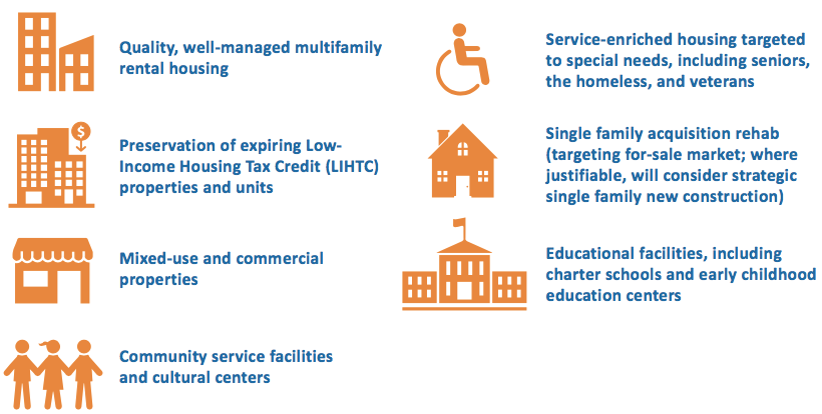 Greater Detroit Area Health Council
Dennis Archer, Jr.
CEO, Ignition Media Group
Dave Blaskiewicz
President & CEO, Invest Detroit
Tom Bledsoe
President & CEO, Housing Partnership Network
Gwen Butler
Vice Chairwoman and Chief Marketing Officer, Capri Investment Group, LLC
Sherrie Farrell
Office Managing Member, Dykema
Rick Haller
Retired President and COO, Walbridge
Kate Kohn-Parrot
CEO, Greater Detroit Area Health Council
Sonya Mays
President & CEO, Develop Detroit
Jason Paulateer
VP & Market Manager, PNC
Will Smith
CFO, Detroit Riverfront Conservancy
Dan Varner
CEO, Goodwill Industries of Greater Detroit